Grass Puppy
Thanks for checking out our Grass Puppy Certified Organic Coffee Blend.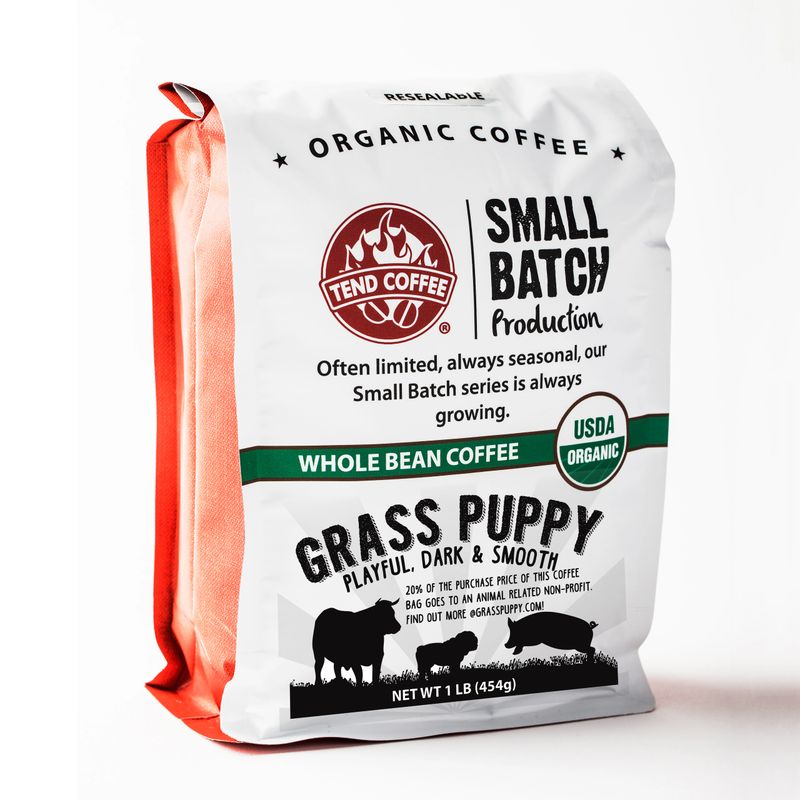 Created to not only be a great tasting coffee but also to showcase a different animal related non-profit every 3 months. Beginning February 1, 2019 we will be donating 20% of the sales price of every pound sold of this amazing blend to the currently featured charity/non-profit.
A comforting blend of Central American coffees is complimented by the earthiness of our Specialty Grade Indonesian beans to create the blend we call Grass Puppy. Playful, Dark and Smooth best describes this blends characteristics.
Our Currently Featured Charity:
Grateful Greyhounds, Inc
Below is more information about them and you can visit their website here.
"We are very dedicated to helping find suitable and loving homes for ex-racing greyhounds, Spanish galgos and podencos. We spend a good deal of time educating potential adopters at meet-n-greets, conducting homevisits and offering support post adoption through our talented team of Adoption Reps. GG prides itself on our relationships with other greyhound organizations, working very closely with these other groups in an effort to help more hounds. Think about it... doesn't that just make sense?"
Grateful Greyhounds will be presented with a check 1-2 weeks from the completion of this 3 month cycle, with the last day being July 31, 2020.
To summarize; if supporting this important work is important to you, make sure you get yourself some Grass Puppy Blend coffee! The more you get, the more we give so tell a friend today!
Click here to go directly to the Grass Puppy Blend.
---
Previous Grass Puppy Featured Charities:
Click on them below to learn more!