Grass Puppy
Thanks for checking out our Grass Puppy Certified Organic Coffee Blend.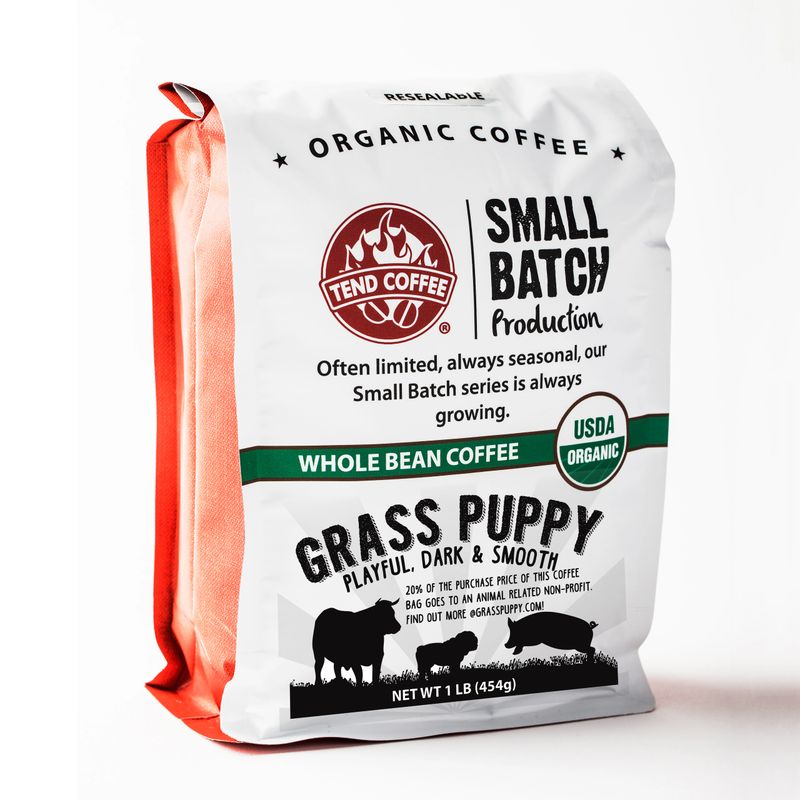 Created to not only be a great tasting coffee but also to showcase a different animal related non-profit every 3 months. Beginning February 1, 2019 we will be donating 20% of the sales price of every pound sold of this amazing blend to the currently featured charity/non-profit.
A comforting blend of Central American coffees is complimented by the earthiness of our Specialty Grade Indonesian beans to create the blend we call Grass Puppy. Playful, Dark and Smooth best describes this blends characteristics.
Our Currently Featured Charity:
Turtle Rescue Of The Hamptons
Below is more information about them and you can visit their website here.
"Our mission is to rescue, rehabilitate and release wild chelonian species native to Long Island, to provide sanctuary with a high quality of life for those who have sustained permanent disability, and to allow injured animals to live out their lives with dignity and respect. We work to promote a safe and healthy natural environment by providing public education services regarding the threats and challenges facing our native populations and are sustained by your donations."
The Turtle Rescue Of The Hamptons will be presented with a check 1-2 weeks from the completion of this 3 month cycle, with the last day being April 30, 2020.
To summarize; if supporting this important work is important to you, make sure you get yourself some Grass Puppy Blend coffee! The more you get, the more we give so tell a friend today!
Click here to go directly to the Grass Puppy Blend.
---
Previous Grass Puppy Featured Charities:
Click on them below to learn more!