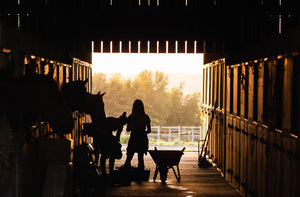 2nd Grass Puppy Donation!
Congratulations to the North Shore Horse Rescue!
This is the 2nd Grass Puppy Award to be presented. A little bit about the group:
Laurel Palermo and Tom Renzetti founded North Shore Horse Rescue in 2002. We started out with a small boarding facility, known as Gold Rush Farms, of about 20 horses including a couple of personal horses. In 2003 we rescued our first horse, Phoenix. The five-year old mustang mare was with foal and neglected. After educating ourselves about the abandonment, abuse, neglect and slaughter contributing to the ongoing problem of unwanted horses, we wanted to be a part of a solution. Our experience with Phoenix led our passion to eventually become a 501(c)(3) not for profit organization.
---