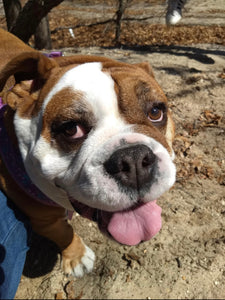 A Little Cup of Knowledge: Coffee of the Week
        WEEK TWO : GRASS PUPPY
In February of 2019, we were super excited to introduce a new blend, Organic Grass Puppy. This blend of Latin American and Indonesian beans was developed to encompass the spunkiness of all our "grass puppies", along with the bold smoothness of our most popular coffees.  It is a full bodied dark roast.
We wanted this to be a great seller from the start, because the more Grass Puppy we drink, the more we give! Every three months, we donate 20% of the purchase price to a particular local animal rescue.
Check out this link to our
Grass Puppy Blend
 page to see the current charity along with a list of previous recipients.
The only reason we are here today and continue to be here, is because of our customers and our community, both in store and on-line. Giving back to causes we believe in , is one way we can show our appreciation for your continued support. 
Thank you!
---