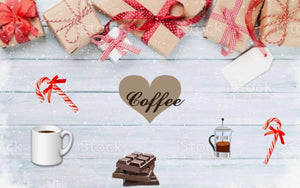 Holiday Gift Ideas For Coffee Lovers!
We all know at least one person who lives for his or her coffee. Of course, their favorite brand, roast and flavors are always welcomed, but what about taking the opportunity to broaden his or her horizons? Maybe introducing a new brewing method like a French Press, an Aeropress , or perhaps a simple Zero Japan Dripper could add another dimension to one's coffee experience.  Milk frothers , hermetically sealed storage containers and grinders would definitely be greatly appreciated by the lucky recipient. Naturally a new blend , mug and/or goodies could be fun additions to complete the perfect gift .  
For your convenience, we offer most of these suggested items on our website. Good luck with your shopping!
---