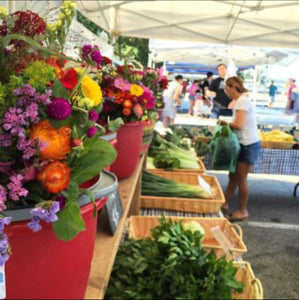 Organic: Organic Farming on Long Island
Keeping in mind that farming in Suffolk County on Long Island is a major industry, certified organic farming is small but growing . Since 2014, the number or organic producers has increased by 35%. Seventy percent of certified producers in Suffolk County are certified for crops including fruits, vegetables, herbs, hops, flowers , trees, grains, beans and/or livestock. About twenty farms are growing organic fruits and vegetables. The remaining 30% are certified handlers of products such as coffee, fermented foods, snacks and wine.
Golden Earthworm Organic Farm was the very first Certified Organic Farm. They are completely self-taught and have been a great source of information and guidance, to new organic farmers looking into transitioning their farm to organic. In today's world of high demand in organic products, it is certainly nice to have Long Island's organic agricultural community so close to New York city. To know that the soil quality is inspected, and that the use of harmful chemicals cannot be used, many chefs and restaurant owners feel better about the quality of the food they serve. As for us, we know the coffee we serve and sell, meets our standard in quality product. Our beans are not from Long Island, but the vast majority of our dear valued customers is.
---