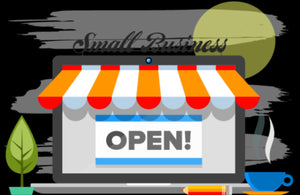 Who Is the Typical Small Business Owner?
We all know that our favorite mom and pop stores play a very important part in the economy of our country. They are the symbol of success and perseverance while proving how anyone with a dream and hard work, can achieve ownership. These entrepreneurs come from all different backgrounds and ethnicity, while offering a multitude of services to their local customers. Who is that typical owner? A son or daughter who inherited a well established family business, an artist with a desire to share his or her creations, a mechanic with an amazing knowledge of automobiles, a new US citizen who came to our country with a dream of managing his own restaurant, a coffee enthusiast wanting to share his or her passion for coffee with her patrons, etc...  No matter what these owners sell or service they provide, it is a full time job that comes with sweat, tears, love, stress, laughter and very little time off.  The best part of it all and the one common link they share is the friendship they develop with their loyal customers. When Joe walks in and they know what Joe will order, when Lauren says her mom is in the hospital and she shares her worries with them, when little Austin smiles when he gets his favorite treat, at the end of the day when they are tired and locking up, the one thing on their mind is how lucky they are to have been granted the opportunity to live their dream every single day, while helping others live theirs.  
 Thank you small business owners for taking the time to talk and care deeply for your customers. You make us feel special! 
---
1 comment